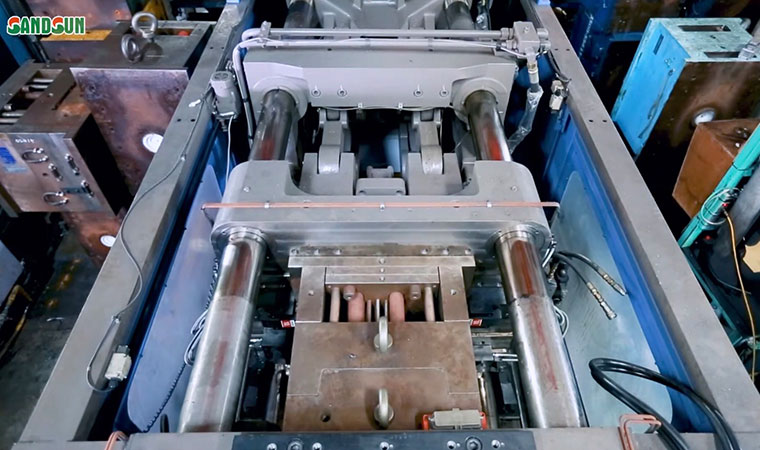 5 Tips for Efficient Injection Molding Mold Change Procedure
Regardless of the metal stamping production line or the injection molding production line, mold changing is often one of the most time-consuming procedure, and a lot of intangible waste is also generated during mold changing. In addition, in traditional mold changing process, which must rely on the master's experience to set molds and adjust molds. However, this technical work has been gradually lost. The younger generation of employees are less willing to engage in mold changing work because this job is relatively dangerous and tired.
SEMD Quick Changeover – Time & Cost Reduction
To solve the above problems, the implement of "quick mold/die change" is the best solution. This method has been used in European and American companies for a long time. In Japan, because of the TPS (Toyota Production System) concept, automotive industry implement SMED(single-minutes exchange of die) which is same concept as "quick mold/die change"; even most of car manufactories build up SOP for this concept as standard.
Further reading : Benefits of Quick Mold / Die Change System
So how to implement quick mold change to make injection molding mold change procedure efficient? You must know the 5 following key tips.
Perfect pre-work planning

Generally, mold changing process can be divided into: operations before shut-down, operations during shut-down, and operations after shut-down.

Operations before shut-down such as: scheduling of mold change personnel, preparation of mold change tools, mold transportation... etc.
Operations during shut-down such as: disassembly/fixing of molds, mold positioning, water/oil/circuit takeover operations... etc.
Operations after shut-down such as: tool homing, mold homing, floor cleaning... etc.


Perfect planning is to reduce the time of work during shutdown as much as possible, and continuously improve the operation process before and after shutdown, so that the entire mold change process could reduce as much as waste.

Standardize and simplify mold change operations

The optimization of operations before/after shutdown can be carried out in a standardized and simplified way, for example: standardize the size of the mold plate thickness(the mold core no need to be standardized) to facilitate the rapid positioning and fixing of the mold, and the advantages of convenient transportation; or place the mold-changing tools and molds at fixed position to reduce the time of searching.

Use quick mold / die change system to assist mold changing process and reduce downtime

The work during shut-down can use the quick mold/die change system to reduce the downtime. For example, in the past, the molds were fixed by screws. Now, hydraulic clamps or magnetic plates were used to replace the screws, which will greatly reduce the time to disassembly or fix the mold in the machine. Using the positioning pin and standard mold base plate, the mold positioning process can be completed at one time, without the need to repeatedly adjust the positioning. Using of these quick mold change systems can not only standardize operations during downtime, but also provide a safer mold change process environment for employees.
Further reading : Hydraulic Clamping System V.S. Magnetic Clamping System

Training personnel to change molds in accordance with SOP (Standard Operating Procedure)

Standardize the operations before/after the shut-down and the operations during the shut-down, and make SOP for these process. And then train the die/mold setters to work in accordance with the SOP. Not only can the mold change operations be easily taught to new employees, but also no need to be afraid of experienced employees' skill lost. After the standardization of mold change process, any employee can do mold change jobs through the SOP easily.

Gradually move towards the goal of fully automated mold changing process

When all operating procedures have been standardized, it is possible to further use robots or mold changing carts to perform fully automated mold changing process. With only one touch, the machine can fully-automatic complete all process no matter before or after shut-down, and during the downtime.
Nowadays, automobiles are pursuing autopilot, machines are pursuing fully-automatic production, and factories must move toward lights-off factories. Regardless of the metal stamping production line or the injection molding production line, companies who continuous improvement of production technology, and control the unnecessary waste at the lowest level, will continue to move towards the goal of fully-automatic production. Then, these companies are qualified to talk about constant operation.
Related Videos:
Quick Mold Change less than 2 minutes on 1300T injection molding machine.
How To Change Die On Press Machines Automatically?
Mold Cart System Co-Ordinate with AGV