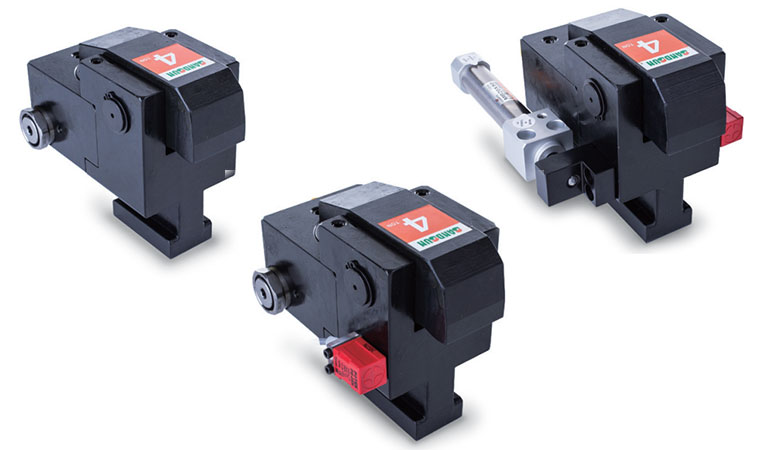 Multiple safety mechanism design of Sandsun customized quick mold change system
It is an era for making high frequency mold change with multiple patterns and small quantity. In order to save time for the mold change and ensure the safety of the operation and save more production costs, it is just in time to apply Quick Mold Change System(QMCS).
Significantly improve the safety of Quick mold Change System(QMCS)
When customer using Quick Mold Change System, some customers worry about the hydraulic clamp will damage from the hydraulic tube, which will cause the hydraulic pressure to drop, and the clamp will not have enough pressure to clamp, causing the clamp to slip. The hydraulic pump unit has pressure switch in each circuit to detect it. When the pressure is lower than the safety pressure setting, the machine will be notified to stop immediately to ensure that the machine will not continue to produce, causing mold damage or operator injury.
Avoid mold damage and save production costs
In order to avoid customers' doubts, SANDSUN also designed a safer hydraulic clamp-Check Valve Clamp. This clamp with build-in check valve, it can keep the pressure itself. Even if the hydraulic tube is damaged, the clamp will not release. There is no need to worry about the mold damage if there is a problem with the hydraulic tube during production.
SANDSUN has always provided customized products in response to the needs of customers so that they can use products that are more suitable for them. Also thanks customers for affirming SANDSUN's product quality and services.