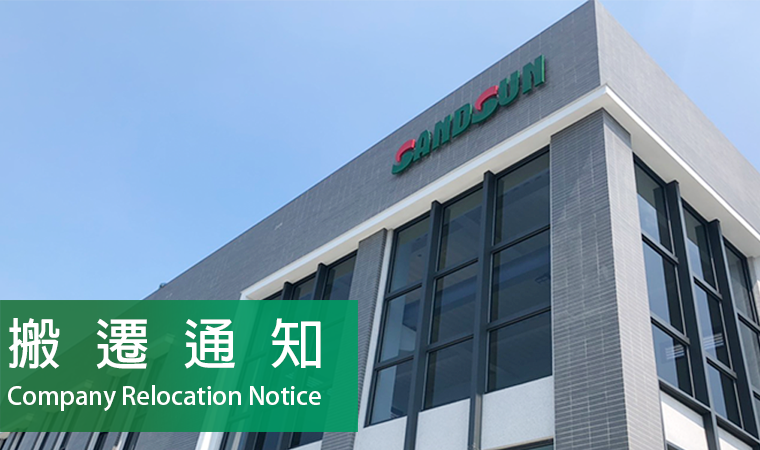 Company Relocation Notice
Dear valued clients and partners,
Thank you for your long-lasting support towards SANDSUN PRECISION MACHINERY CO., LTD. In order to provide better products and service, we're pleased to announce that we will be relocating to our new company on June 10th, 2019 Due to the region change, please note that we'll also be changing our phone number and fax number. We apologize for any inconvenience during the transition.
Please contact us at our new address and phone numbers regarding sales inquiry, product delivery and payment notification starting June 10th, 2019.
The new information can be found below:
TEL: +886-4-8282758
FAX: +886-4-8282768
ADDRESS: No. 85, Sec. 5, Yuanlu Rd., Puxin Township, Changhua County 513, Taiwan (R.O.C)
Our website and email address remain unchanged.
Thank you.
SANDSUN PRECISION MACHINERY CO., LTD.
Sales Department